The Exquisite Parts of a Precious Whole
18K Gold or Platinum
Two brilliant ways to express your love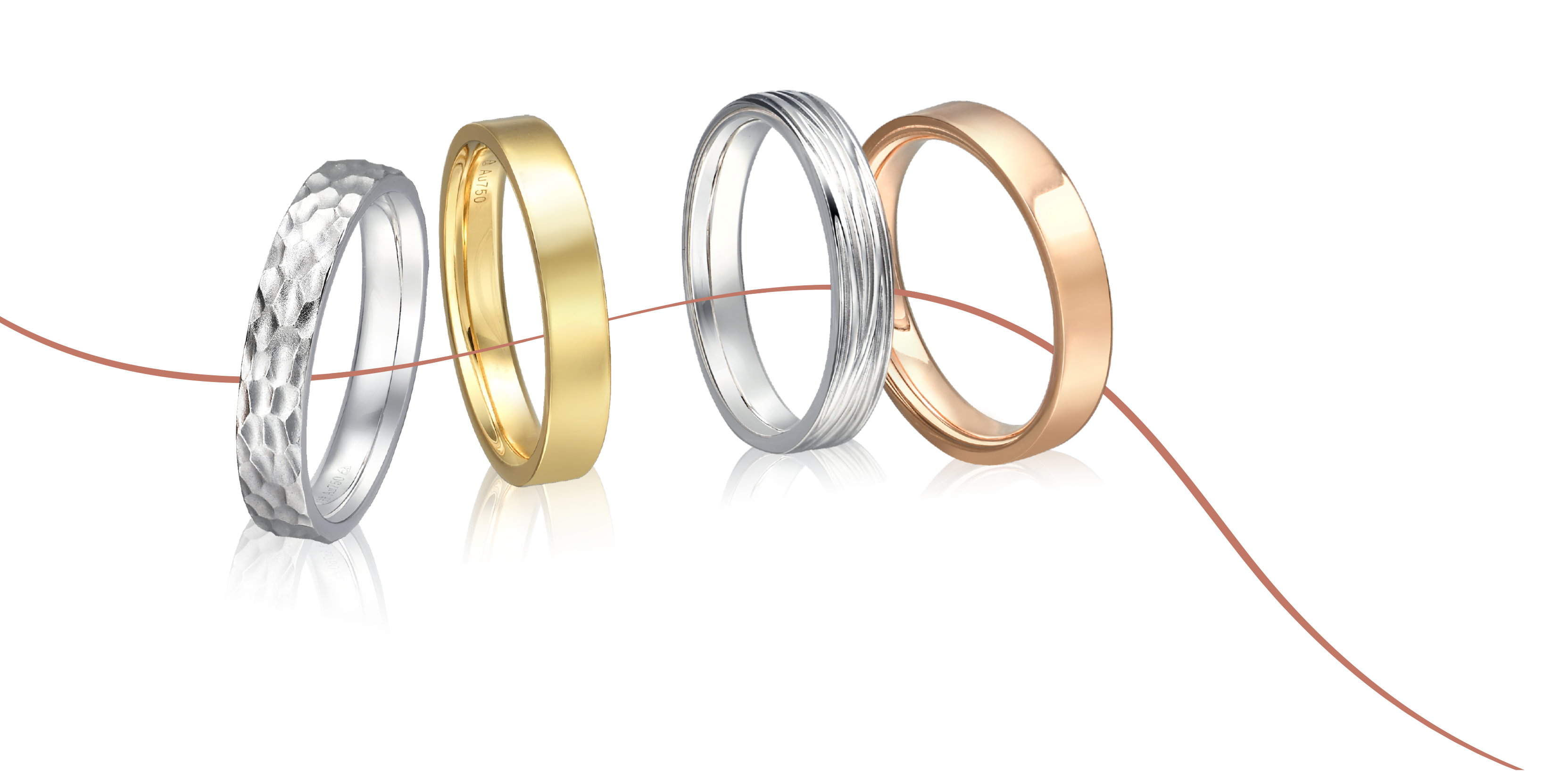 【A choice of colours to
suit your style】
18k gold is pure gold blended with 25% other metals for strength and malleability. Using a method known as Real Multi-tone, our goldsmiths can impart intriguing hues to 18k gold. With a palette that includes yellow, white, red, black and more, our designers can dream up unique designs for formal and daily wear.
Order now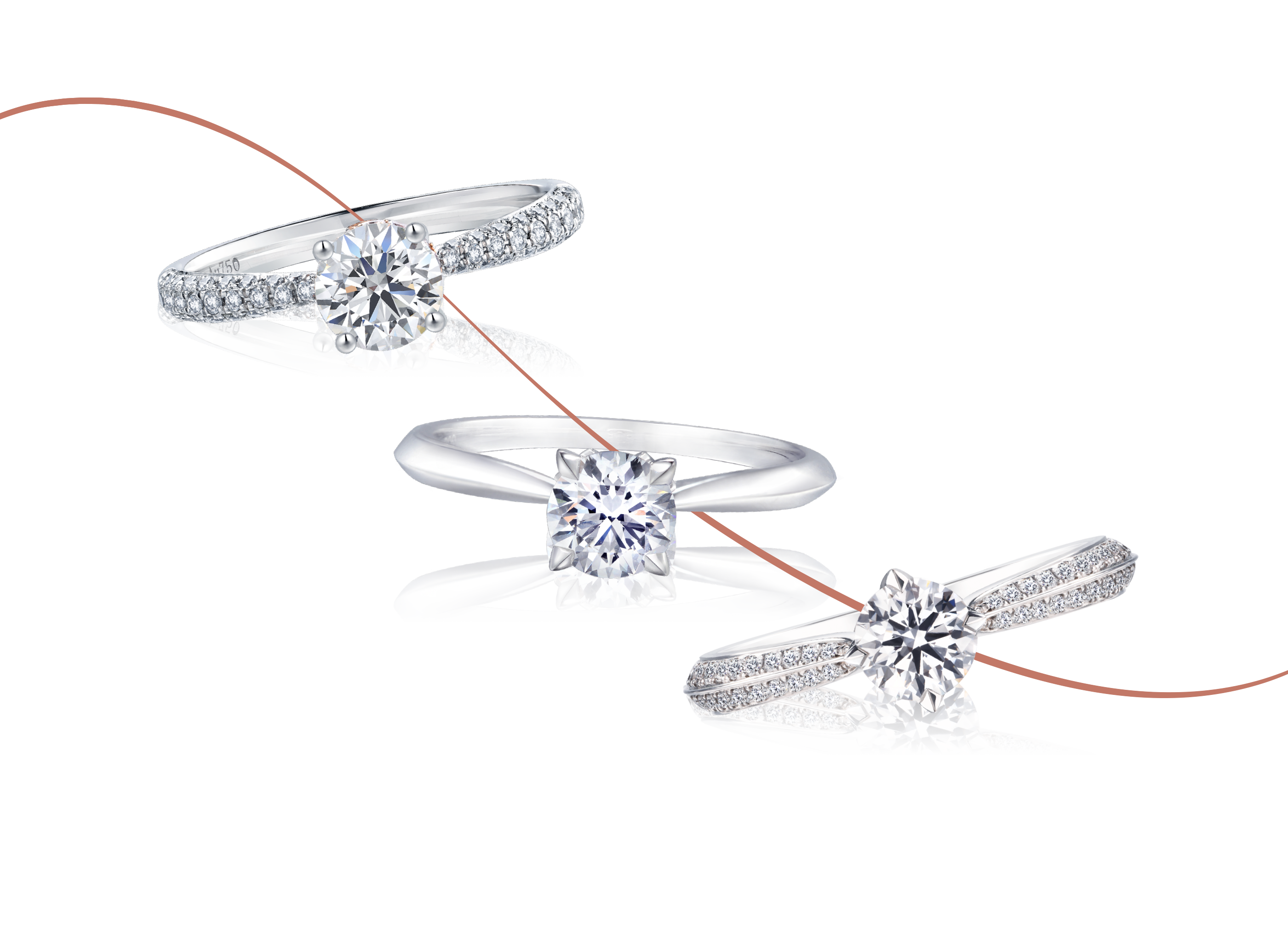 【Platinum — a symbol of purity and rarity】
To harden the metal, pure platinum is blended with 5 or 10% other precious metals (PT950 or PT900) to achieve the right balance of hardness and malleability for jewellery. With platinum, accidental scratches only displace the metal with no loss of material; a simple polishing can restore its appearance. Platinum will never tarnish, making it ideal for pairing with diamonds to symbolise eternal purity.
Order now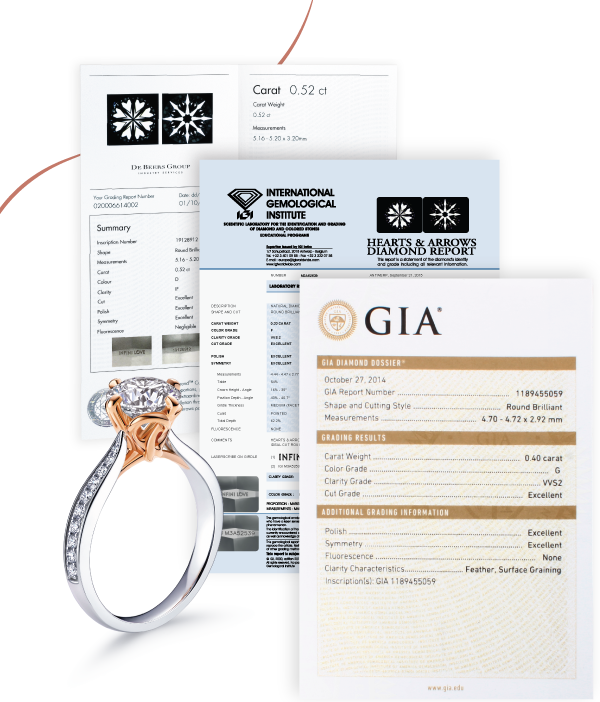 【Multiple inspections to attain perfection 】
From selection, to cutting, to final polish, each diamond is meticulously inspected at every step to meet our strict 4Cs criteria. Our experts pay particular attention to clarity. Diamonds that have major common inclusions and blemishes on the surface of the crown are rejected to ensure that your jewellery stands the test of time.
Every strictly selected Infini Love Diamond is precisely hand-cut by our skilled artisans.
View Products
【Certified to catch your eye】
As a sight holder of the De Beers Group's Diamond Trading Company (DTC)—the world's largest diamond producer—most of the diamonds we source come with grading reports from internationally recognised organisations such as the GIA, IGI or De Beers Group. These reports are your assurance of world—class quality.
View Products
【Cut for brilliance.
Cherished for eternity】
The round brilliant cut is perhaps the most iconic cut of all. Its proportions are precisely balanced for optimal brilliance and sparkle. Most of the diamonds we source are round brilliant cuts because of their exceptional radiance. What's more, the circular form serves as an enduring symbol of romance.
View Products