The World's First
V&A x Chow Sang Sang Jewellery Concept Store
Since 2003, Chow Sang Sang and the Victoria and Albert Museum (V&A) in London, England, have collaborated
to deliver refined jewellery designs to the marketplace. Today, the V&A and Chow Sang Sang are deepening
their relationship by embarking on another important journey through the creation of an innovative shopping adventure,
which integrates an interactive museum experience into a jewellery store. Step into this ground-breaking landmark
retail space and see jewellery and art from a whole new perspective.
Chow Sang Sang V&A Collection
Combining timeless grace and modern flair,
these accessories are modern reinterpretations of the V&A's vast collections.
Jewellery and art:
the acquaintance and the encounter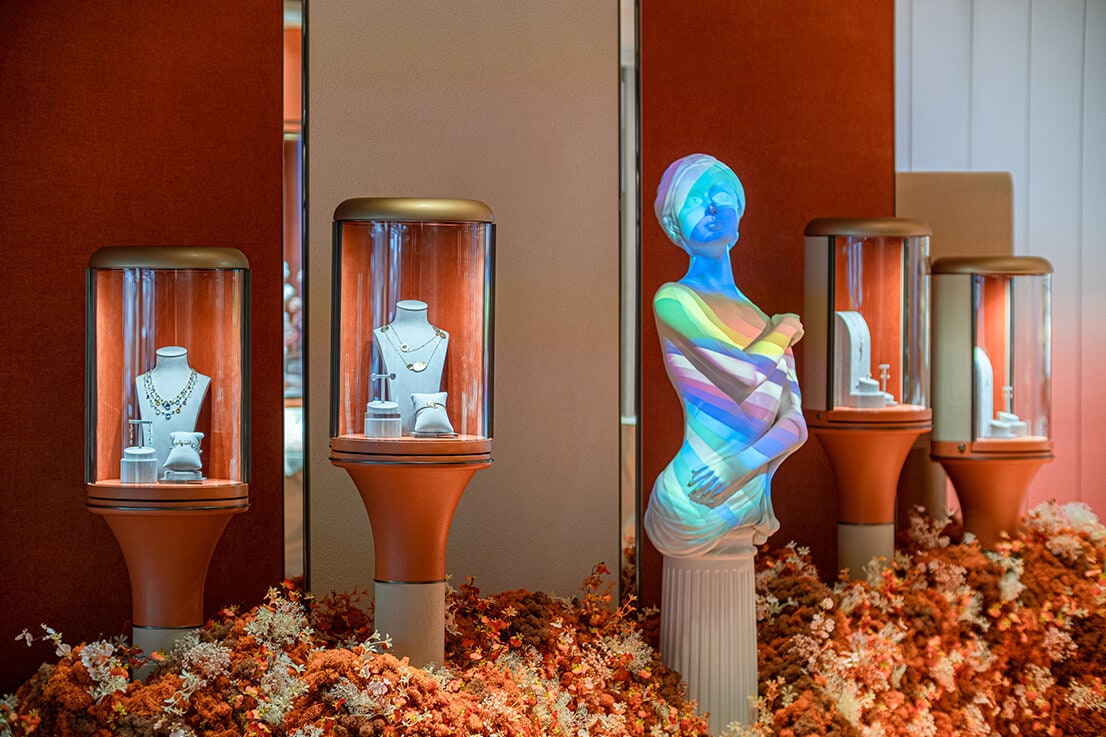 Getting acquainted with Victoria
Introducing 'Victoria', a woman with an eye for design. More than just a statue commonly seen in museums, through this light and sound show and with 3D mapping projection, Victoria is going to share with us her personal stories and her most treasured pieces. Let us all get acquainted with the creative aspect of Victoria's personality and take a peek at her jewellery.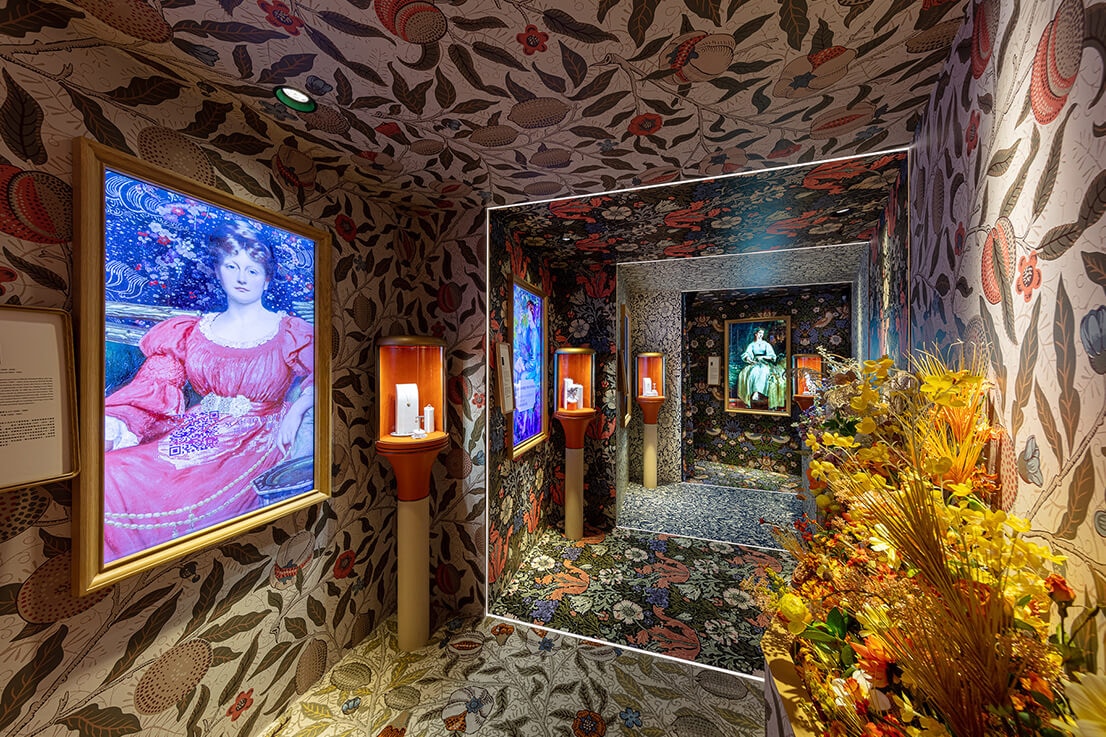 Art to Life Experience
The ground-breaking Art to Life Experience is brought to you as part of a collaboration between Chow Sang Sang and the V&A. It enables the audience to go on an exciting creative adventure combining traditional and classical art with all-new digital technology, providing an immersive and ambient experience that transcends time and space.
A shopping experience
that is more than just jewellery
The V&A is a glittering jewel of a museum and its famous shops are a true feast of delights. We have thoughtfully selected a range of V&A merchandise, including some V&A exclusive products, to whet your shopping appetite.
Book Now
Register for "V&A x Chow Sang Sang" immersive experience tour through below form, you will receive an V&A welcome gift after finishing the tour.
After registration, our team will contact you to confirm details within 2 business days.