Free HK Delivery

| Learn more
Free Shipping

| On orders above HK$5,000 for 33 regions | Learn more
All gold/platinum products are
free of commission
Customer services
Reserve In Store
Reserve in store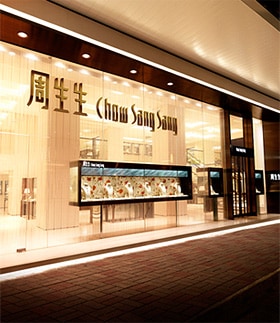 To add convenience and flexibility to your shopping experience, you can reserve items and view them at any Chow Sang Sang store in Hong Kong before purchasing. (This service is only available in Hong Kong)
Simply select the RESERVE IN STORE option on the Product Detail page and complete the
Reservation Form
. Once submitted, you will receive an email with a Reservation Number, acknowledging your request. Our Customer Service team will contact you within 2 business days to arrange a viewing appointment at our store if your requested items are available.
On the day of your appointment, visit the designated store and let our Sales Representative know your Reservation Number. Your items will be ready for viewing and purchase.
Note:
Reserved items will be released 3 days from your appointment date if we do not hear from you.