Free HK Delivery

| Learn more
Free Shipping

| On orders above HK$5,000 for 33 regions | Learn more
All gold/platinum products are
free of commission
Gifting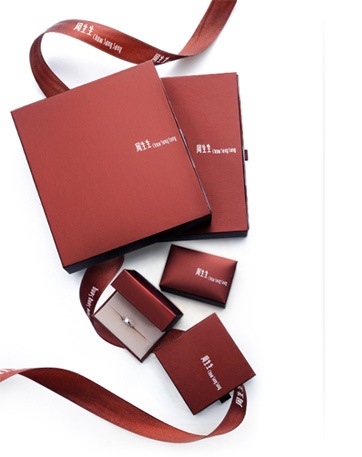 GIFT PACKAGING & MESSAGING
Whether your order is for yourself or a gift for a friend, we'll make sure it's extra special. All jewellery purchases are delivered in our signature packaging. You may also send a free card along with your gift. Simply click the 'ADD GIFT MESSAGE' at checkout and add your personalised message.
Our Signature Packaging
Most jewellery comes carefully arranged in a jewel box with a plush fabric pouch tucked inside.
At this time, we do not support shipping items in a single order to multiple shipping addresses. To send gifts to different addresses, please place a new order through our eShop - one order per shipping address.
Note:
To ship a gift to a different region from where you are based, you must select that region before shopping. For example, if you are Hong Kong resident buying for a friend in Mainland China, please select the China website by changing your 'Ship To' destination shown in the top-right corner of the site.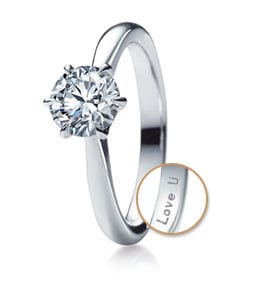 ENGRAVING SERVICE
Most rings and other designated products can be personalised with an engraving of your choice. Select the 'Add Engraving' option before adding your item to bag, or do so while reviewing your shopping bag. As you type your message, you'll see a preview of what your text will look like.
You can enjoy one-time free engraving service. email-tellAFriendEmailPlease make sure that everything is spelled correctly, as your engraved product cannot be returned. You may be able to make changes to the engraved text or cancel your order before the item is engraved. Please contact Customer Service immediately if you wish to make amendments to your order.
If you opt for our engraving service, please allow an additional 1 business day for processing.
| | | |
| --- | --- | --- |
| Product | Location of Engraving | Charges |
| Rings | Interior of ring | HK$50.00 |
| Table-top Ornaments | Crystal base of ornament stand | HK$50.00 |

CORPORATE GIFTING
Crafted with fine gems and precious metals, our products make the perfect gift for business, employee recognition and special events. With our professional expertise as well as comprehensive one-stop service that includes packaging and shipping, expect only the best. Whether you provide us your designs or modify ours, celebrate the occasion with a truly memorable reward.
For further enquiries, please Contact Us.