999.9 Gold Baby Bangle
Style # 64731K-24KG-00
HK$2,904
40% off labour for 2 or more
【When Love Ignites】Purchase 2 or more selected jewellery 10% off ; 1 free cord for every 2 Charme purchase |
Explore more
---
Description
The gold baby bangle features the gold bead and the use of engraving and sand blasting technique. This cute piece is a perfect gift to deliver ample blessings to the newborn.
999.9 Gold Bangle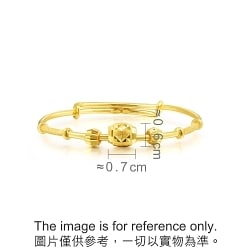 Bangle Information
Style Number:
64731K-24KG-00
Metal:
999.9 Gold
Weight:
Approx. 0.136 tael (~5.09g)
Size:
Adjustable
Pricing Method:
Priced by Weight
Labour Charge:

HK$100
Shipping Information
In-Store Collection:

Order online, collect in store. Service available in Hong Kong, China and Macau, China only.

Hong Kong, China Delivery:

Complimentary delivery to Hong Kong, China address.

This product is only available for Hong Kong SAR in-store collection.

International Delivery:

Now delivering to over 40 destinations. Shipping costs vary.

| Delivery Mode | Cost | Delivery Time |
| --- | --- | --- |
| International Delivery | - | - |

Shop Express

Star Concierge Exclusive 'Shop Express' Service, boundaryless online shopping & delivery to Mainland China.
Included with your order
Certificates (If Applicable)
Certificate of Authenticity for After-Sales Services
Gift-Ready Packaging (Packaging image is for illustrative purpose only)
Duties & taxes
Duties and taxes are calculated according to your selected shipping destination. Select your destination country/region in the table below to find an estimation of duties, taxes and other additional charges you may be subject to.

| Estimated Tax & Duty | Remark |
| --- | --- |
| - | - |

*Estimated duty and tax rates are for reference only. The actual amount charged by customs may differ from the rates listed above.

Product prices displayed on our website are exclusive of all duties and taxes. When making a purchase, you may be given an option for duties, taxes and charges levied by the country/region to be 'Paid by Sender' or 'Paid by Receiver'.
Returns & exchanges
Return & Exchange Policy:

7 days free return and exchange
Open the clasp and lift the cover of the clasp to release the strap.

Gently thread each Charme and let it settle along the cord. The plastic insert within each pendants fixes its position. It is normal if you find the gap a little bit tight, as it ensures the Charme does not slide around.

Fasten the strap and close the clasp.

Your exclusive Charme bracelet is now complete.
Step1

Set the pendant into the open-end ear ring.

Step2

Ensure the 2 components link up as shown.

Step3

Slip on the item from the thinner edge of the ear.

Step4

Done.
Your look is complete.
Check in-store availability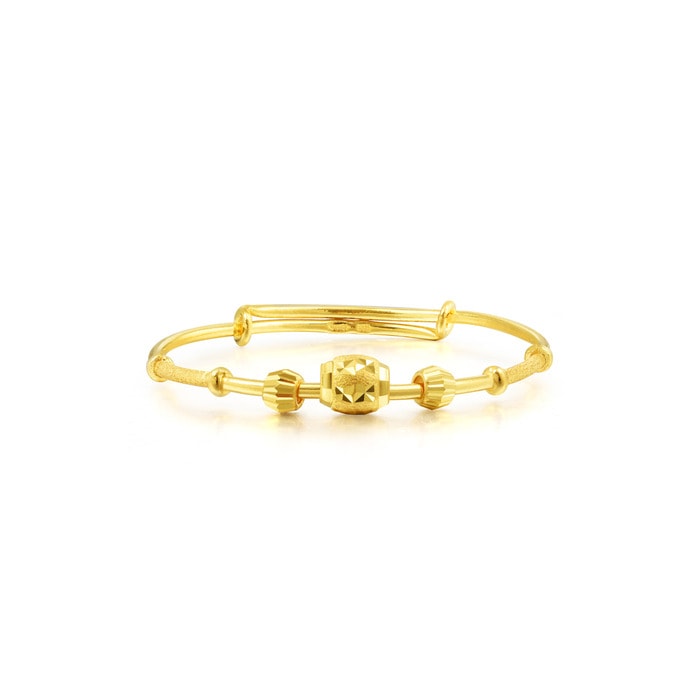 999.9 Gold Baby Bangle
Style # 64731K-24KG-00
Choose the product attributes you are looking for:
Next
Local Delivery Arrangement
| | |
| --- | --- |
| Local Delivery | Instore Collection |
Business days
Non-bussiness days
Order placed before 11am
Order placed after 11am
All time
Same business day delivery
(parcel arrival: after 6pm)
Next business day delivery
(parcel arrival: afternoon)
Next business day delivery
(parcel arrival: afternoon)
**Few more delivery days will be needed for following situations:
i. Special request on the orders including engraving, resizing and customization
ii.During festive seasons or certain promotion period
iii. Payment proof is requested from bank for order verification
iv. Adverse weather conditions
vi. "Business Day" means non-Saturday, Sunday or Hong Kong Bank / Public Holiday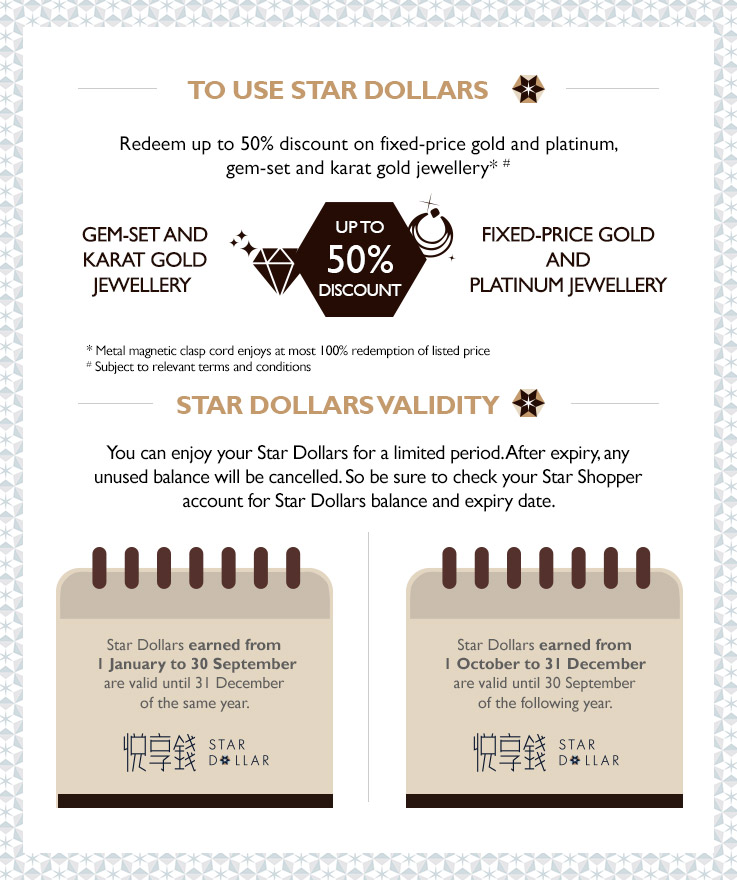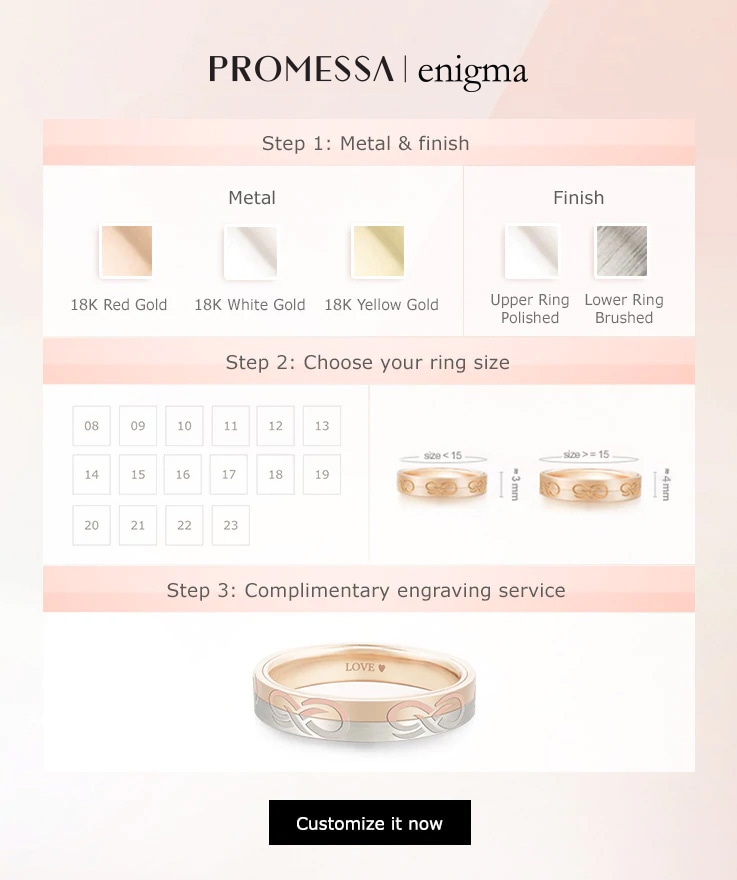 Reserve in store
Your Item has been added to the Reservation Form. Please note that the specifications, price and promotional offers in store may differ from what was displayed online.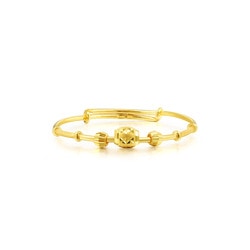 Personalise your Charme cord
You may purchase a metal magnetic clasp cord for each Charme. Mix and match with different colours, materials and sizes to create your own style.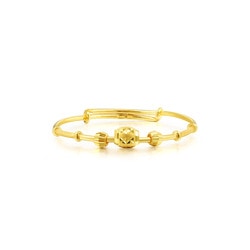 Tell a friend