Infini Love Diamond
The extraordinary brilliance of an Infini Love Diamond is born of our pursuit of perfection. Only 0.03%* of the world's diamonds will finally become Infini Love Diamonds. Our signature 'Supreme Idea Cut' takes to new levels of precision and beauty.
Through painstaking cutting and polishing of all 57 facets, an Infini Love Diamond features a exquisite Hearts and Arrows pattern – representing the highest art of our Belgium Master Diamond Cutter.
* Based on 2016 global overall production quantity of rough diamonds. (Source: De Beers Diamond Insight Report 2016)

Diamond Shape
Every diamond dummy text dummy text dummy text dummy text dummy text dummy text dummy text dummy text
Round Brilliant
Princess Cut
Emerald Cut
Marquise
Oval Shape
Radiant
Pear Shape
Heart Shape
Triangular
Cushion
Colour
Color
Every diamond has a natural colour. The more colourless a diamond, the more rare and precious it is.

D
Colourless

E
Colourless

F
Colourless

G
Near Colourless

H
Near Colourless

I
Near Colourless

J
Near Colourless

K
Faint Yellow

L
Faint Yellow

M
Faint Yellow

N-R
Very Light Yellow

S-Z
Light Yellow
Clarity
Clarity
Natural diamonds often have slight inclusions, which can affect the way light plays upon the stone. Less inclusions means higher 'Clarity' and a more beautiful sparkle.

FL/IF

VVS1/VVS2

VS1/VS2

SI1/SI2

I1/I2/I3
Carat
Carat
'Carat' measures the weight - and therefore the size - of a diamond

0.5ct
(~5.2mm)

0.75ct
(~5.9mm)

1ct
(~6.5mm)

1.5ct
(~7.4mm)
Cut
Cut
Of the 4C standards, only the Cut depends on the craftsman's skill. When a diamond's Cut (Proportions), Symmetry and Polish have attained superior levels of precision, light is optimally refracted - brining out the full brilliance and fire of a diamond.
Symmetry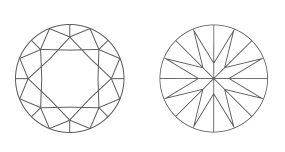 Proportion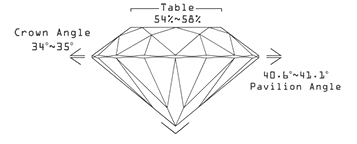 Polish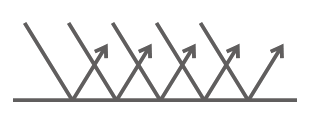 Advanced search
Clear filter



Shape
Price

(HK$)

Carat
Colour
Clarity
Cut
Fluorescence
Collection
Compare

View Details
Shape
Price

(HK$)

Carat
Colour
Clarity
Cut
Fluorescence
Collection
Remove

View Details